The first project of 3rd year in Graphic Communication focuses on information design. In preparation, we have been asked to research into information design and how to visualise data and information for our summer project. We must create and send an A5 postcard that showcases visual data of one of the 5 senses, inspired by the work of Giorgia Lupi and Stefanie Posavec – Dear Data.
Dear Data
The Dear Data project consisted of a year of hand drawn personal data on postcards, which they would send to each other in the form of postcards. See below for examples of the project and how they recorded and visualised their data. I think this way of recording data is really unusual, but also such an interesting way to visualise data. It's lovely to think about their thought processes and how they decided to visualise the data on each postcard.
I particularly love "a week of clocks" by Stefanie. I think this "spiral" design is beautiful and such a pretty way to display the data of when she checked the time. It's also very clear to understand – once you've read the back of the card. I love the idea that without reading the explanation, you have no idea what pattern/illustration represents what!
After researching the Dear Data project, I decided to look into other information designers and their work.
Ben Fry
Ben Fry is bringing information design into the digital age by helping designers think like programmers, and vice versa. As a child, he loved tooling around with computer code. He also loved graphic design, which he learned about from a family friend who ran an advertising shop. But he never grasped how fully he could combine the two until he arrived at MIT's Media Lab as a graduate student.
Explanation: Sequences of human DNA aligned with about a dozen other mammals, created as an illustration for Seed Magazine. The data is from the Mammalian Genome Project at the Broad Institute. This is real alignment data, based on a more "functional" tool that browses this data. The upper image is the final, and the lower image is an alternate.In each block, the top (white) row is human DNA, additional rows are ordered roughly in their "evolutionary distance" from humans. First row after human is chimp, then rhesus macaque (rhesus monkey), elephant, dog, armadillo, cavia (basically a guinea pig), cow, and so on, down to monodelphis (opossum). Letters are colored when they differ from human, with Ts and As in red, Cs and Gs in blue.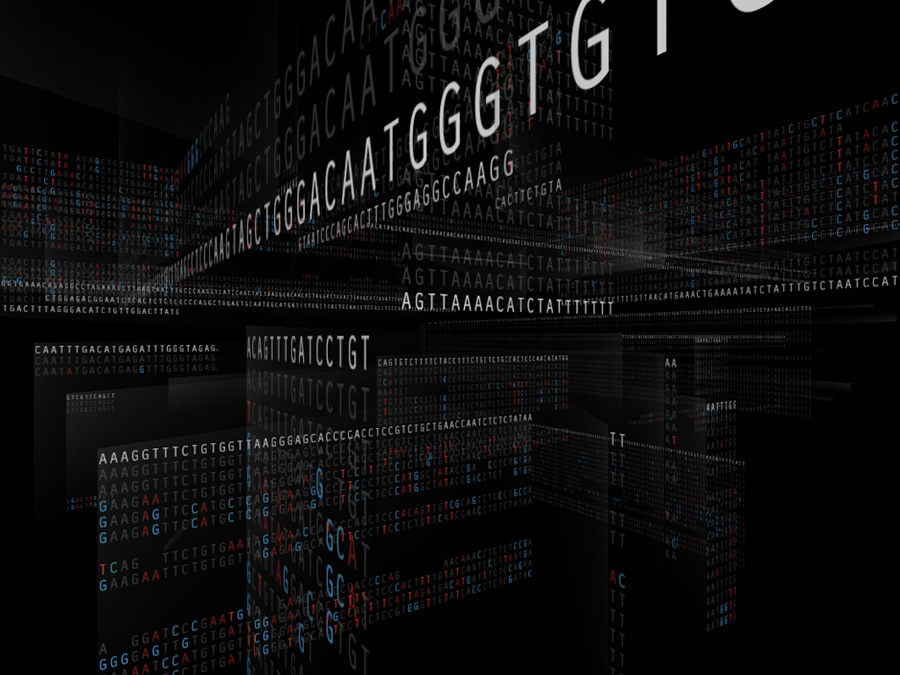 I think that this piece of typographical information design is beautiful, complicated and interesting. I love the combination of the 3D typography and the overlapping which conveys depth. I love this piece of work so much!
My Project
I decided that I wanted to focus on either the sense of sight or sound for my postcard. Because I couldn't decide, I jotted down some ideas for each sense. Here were my two favourite ideas:
I decided that I wanted to go ahead with my sight idea, as I thought this would look more colourful and vibrant when David and Wendy receive the postcard. This is how you would read my postcard:
REFERENCES:
Dear Data. (2020). THE PROJECT. [online] Available at: http://www.dear-data.com/theproject [Accessed 25 August 2020].
Ben Fry. (2008). Aligning Humans and Mammals. [online] Available at: http://www.slate.com/articles/technology/top_right/2011/08/ben_fry_information_designer.html?via=gdpr-consent [Accessed 25 August 2020].